Terry Allen Jones was born in Sacramento, CA, and traveled extensively as an Air Force Dependent. He holds a B.A. degree in Theatre with a minor in Business Management. He is a certified trainer in Conflict Resolution, Listening Projects, Parent Education, Drug & Alcohol Prevention initiatives and is used nationwide as a trainer infusing the performing arts as a mechanism to teach and retain information. He also is an international seminar leader and trains youth, law enforcement, educators and businesses on a wide variety of subjects including youth/adult partnerships, classroom management, crime prevention, community organizing, dealing with difficult people, coaching and team building skills and public speaking. Terry was a Marketing Executive for the Xerox Corporation but left to pursue his real loves in life – Acting and Youth Development.
Terry has given over 9,000 presentations/workshops to schools, churches, businesses, communities and conferences.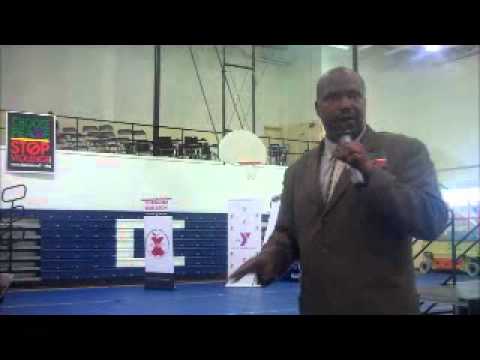 He has written several screenplays about violence, directed and produced several youth groups who created and performed skits, pantomimes and music videos. He is well known for his "The Party" On Alcohol & Other Drugs presentation performed at state prevention conferences, FBLA, SADD, FAADA, FHA, Youth Crime of America, SkillPath Seminars, community events and several Caribbean nation initiatives. Terry is an Education Consultant, Prevention Specialist and is/was a member of the following boards:
*FL State Parks & Recreation
*Prevent! Of Brevard
*Senior Volunteer Program *SAG
*Palm Beach County Partnership
*SADD
*The Florida Prevention Association
*MADD
*March of Dimes Birth Defects Foundation
*The Cocoa Village Playhouse
*The Florida Film Investment Corporation
*The Florida Motion Picture & TV Association
As an actor Terry connects instantly with youth worldwide because he has worked on a number of TV shows like The Glades, The Young & the Restless, The Practice, Keenan & Kel, Superboy, Swamp Thing, Clarissa Explains It All and The New Mickey Mouse Show. He was also a contestant on the Wheel of Fortune and has walked on hot coals!
My Motto : "If we can tap the innate talent within a young person, that something that really turns them on, then that talent can be used as a positive alternative to drugs and other types of negative behaviors"
The Party"…On Alcohol & Other Drugs This presentation has continued to evolve over the past 20 years. It is the result from the input of hundreds of youth. This is why it has been so successful. This 30-90 minute presentation is aimed at audiences from third to twelfth grade. It is extremely effective for middle […]